Psych Sheets Drop For Wave I of 2021 U.S. Olympic Swimming Trials
admin, 4 months ago
0
2 min

read
0
By Jared Anderson on SwimSwam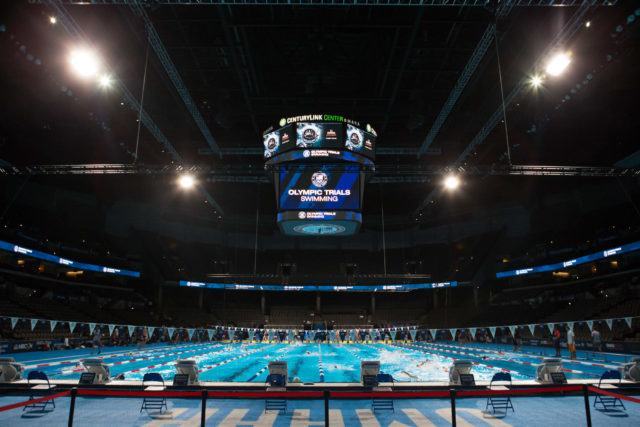 2021 U.S. OLYMPIC SWIMMING TRIALS
When:

Wave I Dates: June 4-7, 2021
Wave II Dates: June 13-20, 2021

Prelims: 10am CDT | Finals: 7pm CDT
Where: CHI Health Center / Omaha, Nebraska
LCM (50m)
USA Swimming has released psych sheets for Wave I of the U.S. Olympic Swimming Trials, which begin this Friday in Omaha, Nebraska.
The Olympic selection meet was split to allow for smaller athlete fields amid the ongoing coronavirus pandemic. Wave I will feature athletes who made the original Olympic Trials qualifying times, with the top 2 finishers in each event moving on to the Wave II meet the following week. Athletes who hit a new set of tougher qualifying times are locked into the Wave II meet already.
In Wave II, the overall results will select the Olympic team, with the top 2 in each event likely making the Olympic roster, along with the top 6 in the 100/200 freestyles.
A few notes on the Wave I psych sheets themselves:
As expected, the Wave I meet will feature most of the meet's youngest competitors. 13-year-old Kayla Han is the youngest qualifier listed on the Wave I psych shsets. She'll swim the 400 IM for La Mirada Armada.
The size of field for each event varies wildly in this bunch. The distance races will be especially thin, with just 10 qualifiers in the women's 800 free and men's 800 free, 7 qualifiers in the women's 1500 free and 14 qualifiers in the men's 1500 free.

Most other events range from 25-40 athletes per event in Wave I, though the men's 50 free has 96 entrants and the men's 100 breast has 85.

A few notable names in the Wave I field:
Read the full story on SwimSwam: Psych Sheets Drop For Wave I of 2021 U.S. Olympic Swimming Trials
Source: Swimming – SwimSwam
Related posts