British Athletics retains athletes on funding lists for 2021
admin, 10 months ago
0
4 min

read
3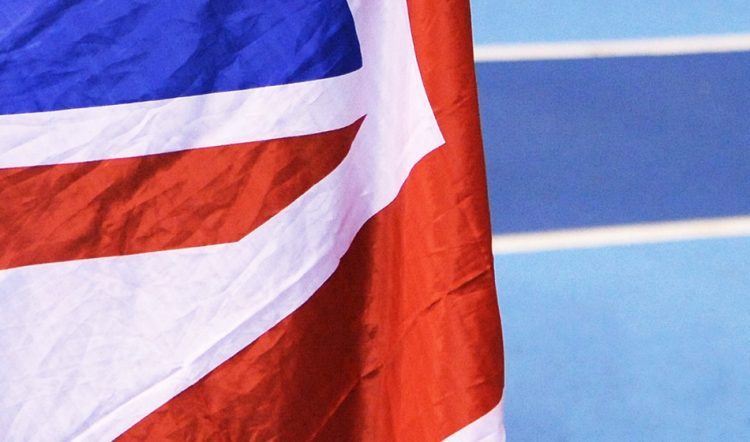 National governing body is "exploring options" for a "Tokyo Support Package" aimed at competitors not on the World Class Programme
Just two changes have been made to British Athletics' World Class Programme (WCP) for the year ahead, with all athletes from the 2019-20 lists retained as they target the postponed Tokyo Olympic and Paralympic Games in 2021.
Long jumper Karim Chan and discus thrower Harrison Walsh have been added to receive 'Podium Potential' level support on the Paralympic WCP in 2020-21.
But there are no additional places for athletes on the WCP at Olympic level, even for athletes who have had breakthroughs during a condensed coronavirus-affected season.
"With limited spaces for additions to the programme, only two additional Paralympic athletes have been added to the 2020/2021 WCP," said the national governing body.
"We will however be exploring options to put in place a Tokyo Support Package for those athletes who have demonstrated potential to make a final or increase the British team's medal chances at next year's Games."
The WCP is UK Sport's National Lottery-funded initiative "to support the delivery of success at the world's most significant sporting events". In 2020, WCP membership is based upon an athlete's "realistic potential" to win a medal at the Tokyo 2020 or Paris 2024 Games.
There are three levels of membership of the WCP at Olympic level – Olympic Podium, which has 16 members in 2020-21; Olympic Podium Potential, which has 30 members; and Olympic Relays, which has 23.
At Paralympic level there are two levels of membership – Paralympic Podium, which has 28 members; and Paralympic Podium Potential, which has 18.
"The last few months have provided many challenges for everyone, so we are pleased to be able to retain all the athletes who were on the World Class Programme last year, for 2021," said World Class Programme director Steve Paulding.
"Additionally, we are delighted to be looking at creating alternative ways to support several athletes via a Tokyo Support Package.
"These discussions are taking place following a year in sport which has been like no other we have experienced. We want to engage and support as many athletes as possible who have shown real potential for Tokyo during the disrupted season, but we have not been able to add to the Olympic WCP. So, we will aim to support a limited number of athletes in accessing the support which will help them achieve this.
"I'd like to thank the National Lottery and UK Sport for their continued investment in the World Class Programme. The support enables our athletes to be the best prepared in their quest for success at the world's most significant sporting events."
British Athletics World Class Programme 2020-21
Olympic Podium (16)
Dina Asher-Smith
Tom Bosworth
Holly Bradshaw
Mo Farah
Adam Gemili
Callum Hawkins
Sophie Hitchon
Zharnel Hughes
Abigail Irozuru
Katarina Johnson-Thompson
Nick Miller
Laura Muir
Reece Prescod
Lynsey Sharp
Lorraine Ugen
Jake Wightman
Olympic Podium Potential (29)
Andrew Butchart
Taylor Campbell
Melissa Courtney
Tim Duckworth
Niamh Emerson
Tom Gale
Elliot Giles
Neil Gourley
Charlie Da'Vall Grice
Dewi Griffiths
Josh Kerr
Morgan Lake
Kyle Langford
Chris McAlister
Eilish McColgan
Sarah McDonald
Sophie McKinna
Naomi Ogbeta
Shelayna Oskan-Clarke
Andrew Pozzi
Aimee Pratt
Charlotte Purdue
Jemma Reekie
Daniel Rowden
Jazmin Sawyers
Steph Twell
Jamie Webb
Laura Weightman
Callum Wilkinson
Ben Williams
Olympic Relays (23)
Amy Allcock
Kristal Awuah
Cameron Chalmers
Zoey Clark
Emily Diamond
Beth Dobbin
Eilidh Doyle
Miguel Francis
Matthew Hudson-Smith
Richard Kilty
Imani-Lara Lansiquot
Nethaneel Mitchell-Blake
Daryll Neita
Ashleigh Nelson
Laviai Nielsen
Asha Philip
Martyn Rooney
Danny Talbot
Jessica Turner
CJ Ujah
Jodie Williams
Bianca Williams
Rabah Yousif
Paralympic Podium (28)
Kare Adenegan
Hollie Arnold
Olivia Breen
Jonathan Broom-Edwards
Jo Butterfield
Richard Chiassaro
Libby Clegg
Hannah Cockroft
Kadeena Cox
Aled Davies
David Devine
Kyron Duke
Sabrina Fortune
Dan Greaves
Sophie Hahn
Harri Jenkins
Sophie Kamlish
Sammi Kinghorn
Maria Lyle
Stephen Miller
Jonnie Peacock
Gemma Prescott
Derek Rae
Stef Reid
Andrew Small
Vanessa Wallace
Richard Whitehead
Thomas Young
Paralympic Podium Potential (18)
Ola Abidogun
Martina Barber
Karim Chan
Lydia Church
Dillon Labrooy
Nathan Maguire
Polly Maton
Owen Miller
Anna Nicholson
Zac Shaw
Luke Sinnott
Zak Skinner
Ali Smith
JohnBoy Smith
Hannah Taunton
Isaac Towers
Harrison Walsh
David Weir
Guide runners (2)
Chris Clarke
Thomas Somers
» For more on the latest athletics news, athletics events coverage and athletics updates, check out the AW homepage and our social media channels on Twitter, Facebook and Instagram
The post British Athletics retains athletes on funding lists for 2021 appeared first on AW.
Source: Athletics – Athletics Weekly
Related posts